Quality and HSE
Safety and Quality are at the heart of what we do.
Quality is at the heart of what we do
Delivering products on time and on budget and to the right quality is core to our business.  Great care is taken throughout the execution of project work to ensure that client specifications, international standards and best working practices are adhered to.  SAFS has a strong quality assurance team to make sure that everything runs to plan.  We've invested in machinery, measuring equipment, personnel training and third party inspection to ensure that we can offer the level of service required by our clients.  To this end SAFS are accredited to ISO 9001, EN 3834 Part 2 and EN 1090.
Quality Management System externally audited by LRQA to ISO 9001
Welding Quality System externally audited by TWI to BS EN ISO 3834-2
Factory production Control System audited by RINA for steel structural components up to EXC.3 according to EN 1090-2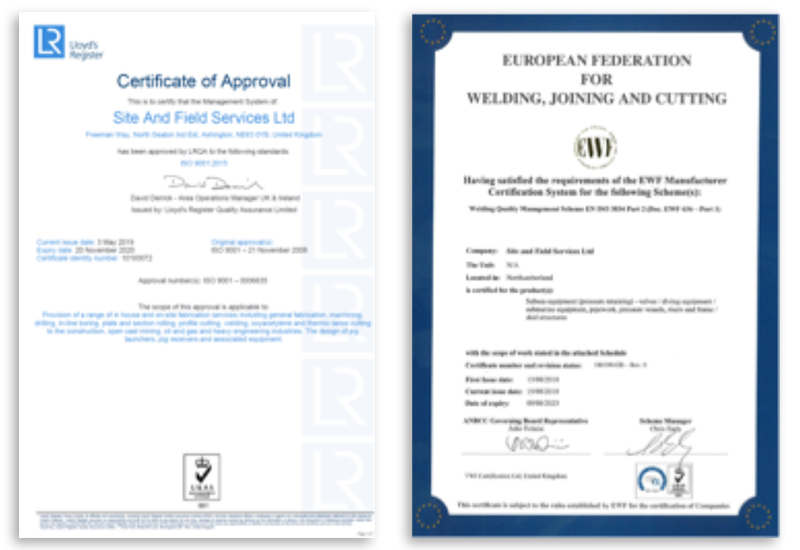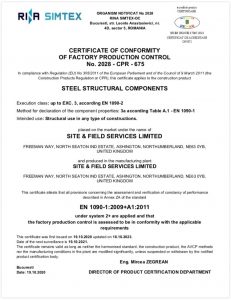 Health, Safety and Environmental
Committed to excellent HSE performance.
The management of SAFS recognise not only that there is a legal duty of care in protecting employees and others, we also recognise that a safe and healthy environment contributes to a SAFS being a good place to work.  We are proud of our historically low accident statistics and have a commitment to achieving a zero harm workplace.
Regardless of whether employees are working in our workshops, on a site or offshore we aim to uphold the highest standards of health and safety.  SAFS procedures ensure that all activities are risk-assessed and that all staff are competent and correctly trained for the activities that they undertake.
Dedicated QHSE with NEBOSH diploma
Excellent historic incident statistics
Approximately 100,000 hours worked per year

8"NB SUBSEA PIG LAUNCHERS & RECEIVERS (PLR), COMPLETE WITH SAFS PIG RETAINERS
Another great job delivered from our team!
A repeat order from our client for our outstanding fabrication capabilities and project execution. 
For further information on our PIG Launchers / Receivers and project supply please get in touch with our team.