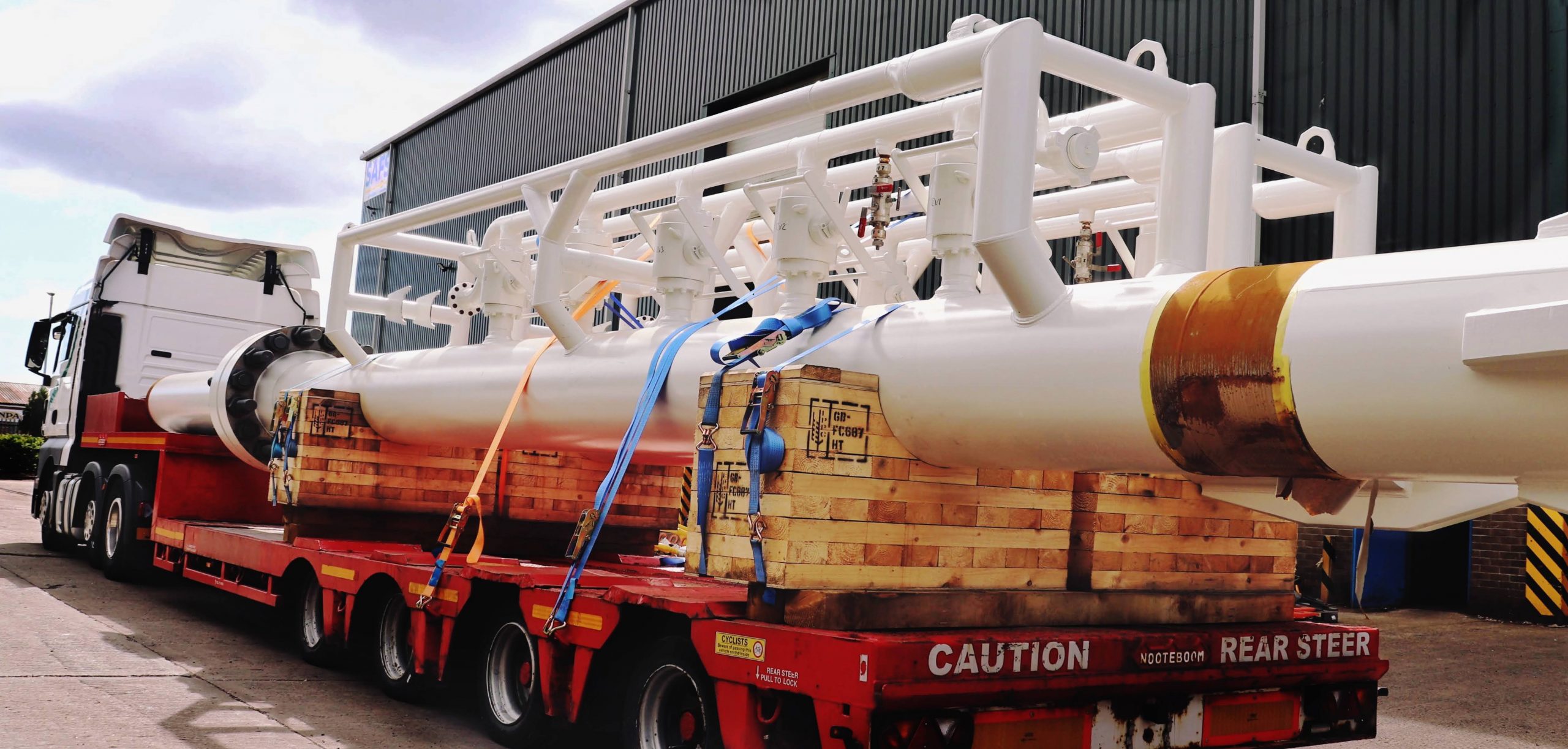 "At SAFS it is our passion to provide clients with high quality cost-effective solutions. We have a highly skilled and experienced team who work closely with you, treating your challenges, as our challenges. No job is too large or small"
John Thompson
Managing Director at Site and Field Services
About Site and Field Services
Developed by working with and listening to the needs of our customers
At SAFS we work tirelessly to produce high quality cost effective solutions, matching our clients requirements. We believe in creating strong relationships with both our clients and suppliers, enabling us to provide market leading equipment in the speediest manner. 
We are based in the heart of Ashington, which is ideally situated for road transport with quick access to the rapidly developing Port of Blyth.
Our team work closely with you to share and solve your challenges. We provide a range of products, in-house and on-site services all with a turnkey solution.
Our success is based on simple principles of offering a service and product that suits and meets the demands of our customers.
We are committed to achieving exceptional service for our clients in respect of quality, delivery and value for money.
The SAFS team consists of a unique combination of people, skills and assets that can rapidly respond working with our customers in a supporting role to ensure that problems are solved and that jobs are completed on time, within costs and at the agreed quality.
SAFS operates the business on three main fronts: the Oil & Gas Industry, Construction & Plant Maintenance and Precision Machined components. By harnessing the skills and disciplines of our team and with a flexible work force SAFS offers an unrivalled "Resource for Industry".
SAFS Ltd has facilities that can manufacture, fabricate, weld, and precision machine all within the confines of a single site:
18,000 sq feet of Fabrication and Welding workshops with 30 Tonne overhead lifting capacity.
14,000 sq feet Machine shop with both manual and CNC machine tool equipment.
3,500 sq feet of office accommodation.
Experienced in-house engineering team.
32,000 sq feet of secure outside storage.
4 additional acres of external laydown land and covered storage.
Segregated "white metal" welding area.


Shell Shearwater
Subsea 7 Aberdeen 2019 Project
SAFS designed, fabricated, tested and supplied 24" NB x 13m x 13,000 kg subsea Pig Launcher and Receivers (PLRs). To be used for Pipeline Laydown Initiation and Pull-In, supplied with flange protectors to aid vessel handling.
"This was a particularly challenging project due to the short lead times and material grades required. SAFS met all requirements and delivered on time. "

Shell Gannet
TechnipFMC Aberdeen 2019 Project
SAFS designed, fabricated, tested and supplied 16" NB Pre-commissioning Pig Launcher and Receivers (PLRs) which Incorporated our patent-pending one-piece 150Te padeye pipe cap.
"This project was a fine example of our expertise and experience. These PLR's were completed ahead of schedule with our unique padeye pipe cap."